Our car experts choose every product we feature. We may earn money from the links on this page.
Upgrade Your Older Car's Interior with Some Newfangled Tech
No Bluetooth? No problem.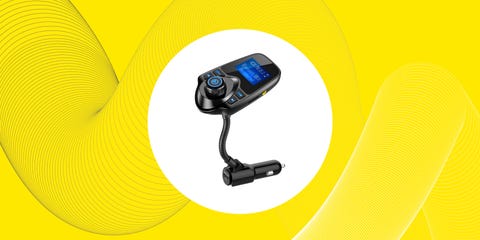 There are many reasons folks prefer older vehicles, ranging from the way they drive and nostalgia to a preference for simplicity. The one caveat to driving retro is, well, the retro tech. Many modern vehicular conveniences have been taken for granted at this point, but hop into the driver's seat of a cruiser from a bygone era, and you'll quickly miss your GPS or Bluetooth capabilities.
Luckily, there are plenty of highly rated products on Amazon you can snag to bring some modern convenience into your treasured ol' Bessie. So the next time you want to take a drive in your retro ride, consider the things on this list to make it a bit more enjoyable.
Illuminate Your Car's Interior with These Fresh LED Lights
---